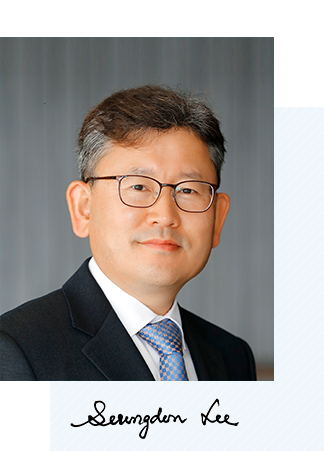 We will develop the agricultural technologies that are valuable to human and environment.
Welcome to our website!
The National Institute of Agricultural Sciences (NAS) is an agricultural research institute that leads the creation of new growth engine in agribusiness through innovative and creative research. As a step forward into a better tomorrow by achieving the vision of "new value creation of agriculture and rural community with the people", NAS undertakes four commitments.
First,

we will establish digital farming system. We will focus on research areas such as the digitalization of production-consumption-distribution cycle in outdoor farming as well as the digitalization of breeding system.
Second,

we will address and promote critical issues on agricultural policies. Our priority policy areas are climate change, reaching carbon neutral by 2050, and ensuring sovereignty over biological resource. In particular, we will work on addressing specific issues on policies in PLS (Positive List System), fire blight disease control research, and public-purpose direct payment system.
Third,

we will utilize research and development (R&D) to highlight the social value in agriculture and rural community. We will commit to the monitor and use rural space in the face of crisis of local extinction, support the stable settlement of young and women farmers, and enhance health through a diet consulting catered to people's need by using FOOD-TEC.
Fourth,

we will devote ourselves to becoming the leading research institute in agriculture by forging partnerships beyond the research institutes in food, horticulture, and livestock. By sharing our achievements, we target to collaborate with various stakeholders such as relevant institutions, academies, and farmers.
Our goals are to advance basic agricultural technologies and convergence technologies in agribusiness, and strengthen national policies and public technologies. Fueled by our confidence and passion, we will spare no effort to ensure the development of world-class agricultural technologies and field-oriented outcomes.

All of these will only be possible through the support and cooperation of our farmers, our partners and community.

Thank you.